Northern Territory, Australia
The Northern Territory
The Northern Territory (NT) is a territory in Australia famed for its outback landscapes, amazing wildlife, ancient culture and friendly locals. In the Red Centre lies the iconic sandstone monolith Uluru (Ayers Rock), the red-rock domes of Kata Tjuta (The Olgas) and the sculpted cliffs of Kings Canyon. In the northern 'Top End' you can find the world-famous Kakadu National Park and the modern, tropical capital city of Darwin.
Tourism NT
Tourism NT is the NT Government agency responsible for marketing the Northern Territory as a desirable visitor destination, and for the sustainable growth of the tourism industry. The agency develops marketing campaigns that promote the Northern Territory as a unique and must-visit holiday destination.
The project
To limit the economic impact of bushfires and the coronavirus outbreak, in July 2020 the NT Government launched a voucher scheme that encouraged locals to explore their own backyard and support Territory tourism businesses until the borders could be safely reopened to visitors.
Over 26,000 vouchers worth $200 were made available for Territorians to put towards a tourism experience, so long as they matched the spend with their own money.
The $5.2 million voucher initiative was supported by a marketing campaign "Never have I ever…" that encouraged residents to book an experience they'd never got around to enjoying for themselves.
Tourism NT built an integration with Passcreator that created a wallet pass for every voucher registrant. Users were able to redeem the pass either in person, online or over the phone to claim their $200 discount.
The response was amazing, with all vouchers being claimed on the first day of the campaign.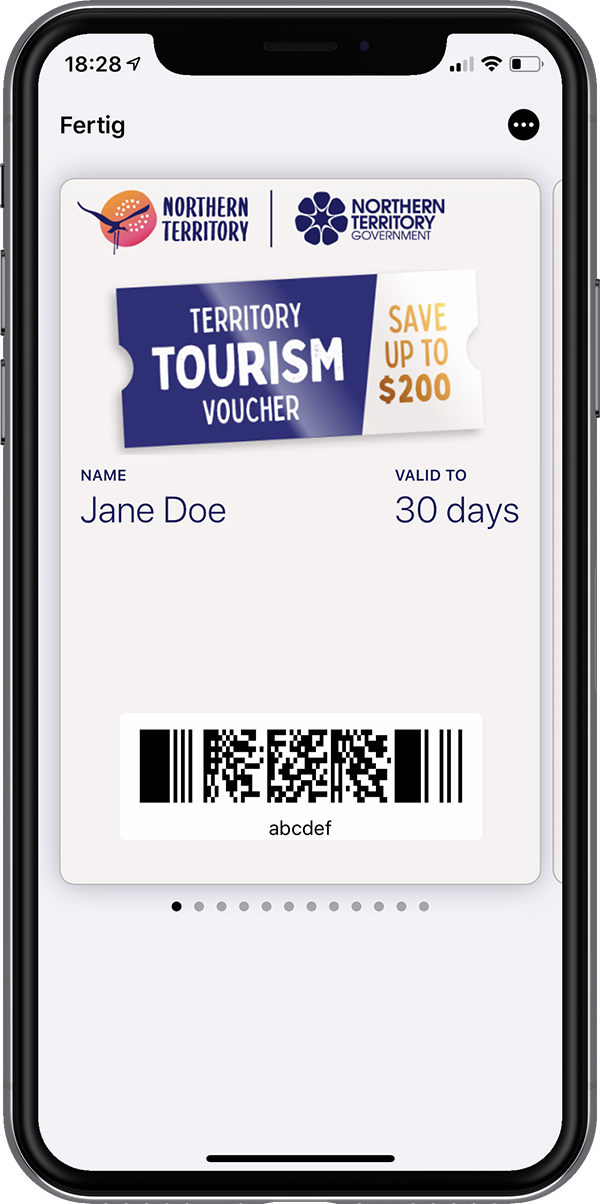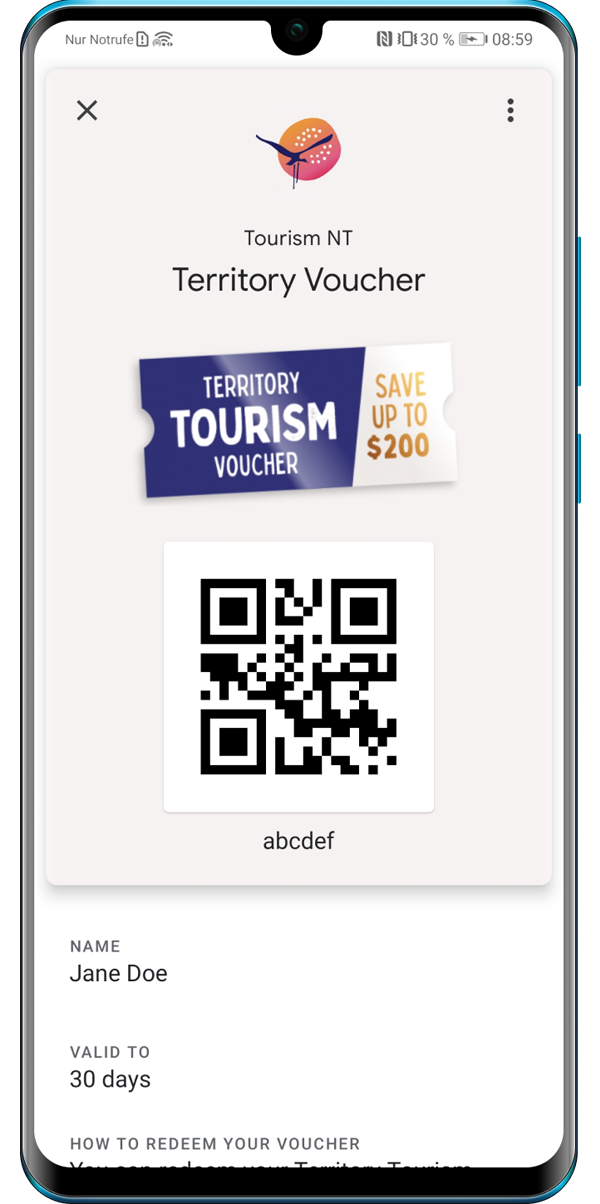 Want to start your own project?