The project
BMW Group needed a solution to deliver membership cards and car wash vouchers in a fast and convenient way. The goal was that members should receive their cards almost immediately after signing up for the BMW FIRST subscription.
By building an integration between Passcreator's API and the subscription system BMW Group achieved just that! As soon as a customer signs up for a subscription, a digital membership card is created. If the customer selected a subscription that includes a monthly car wash then the first car wash voucher is also created. The download links to these digital wallet passes are sent to the customer using Passcreator's built-in email delivery system. When the customer clicks on the link, the wallet solution of the respective operating system (both iOS and Android are supported) is automatically shown therefore resulting in a seamless user experience.
The email delivery capabilities are also used to send monthly car wash vouchers for all active subscribers.
Leveraging the Passcreator API, BMW Group created a fully automated service that also automatically invalidates cards linked to cancelled subscriptions and can be deployed to any market needed.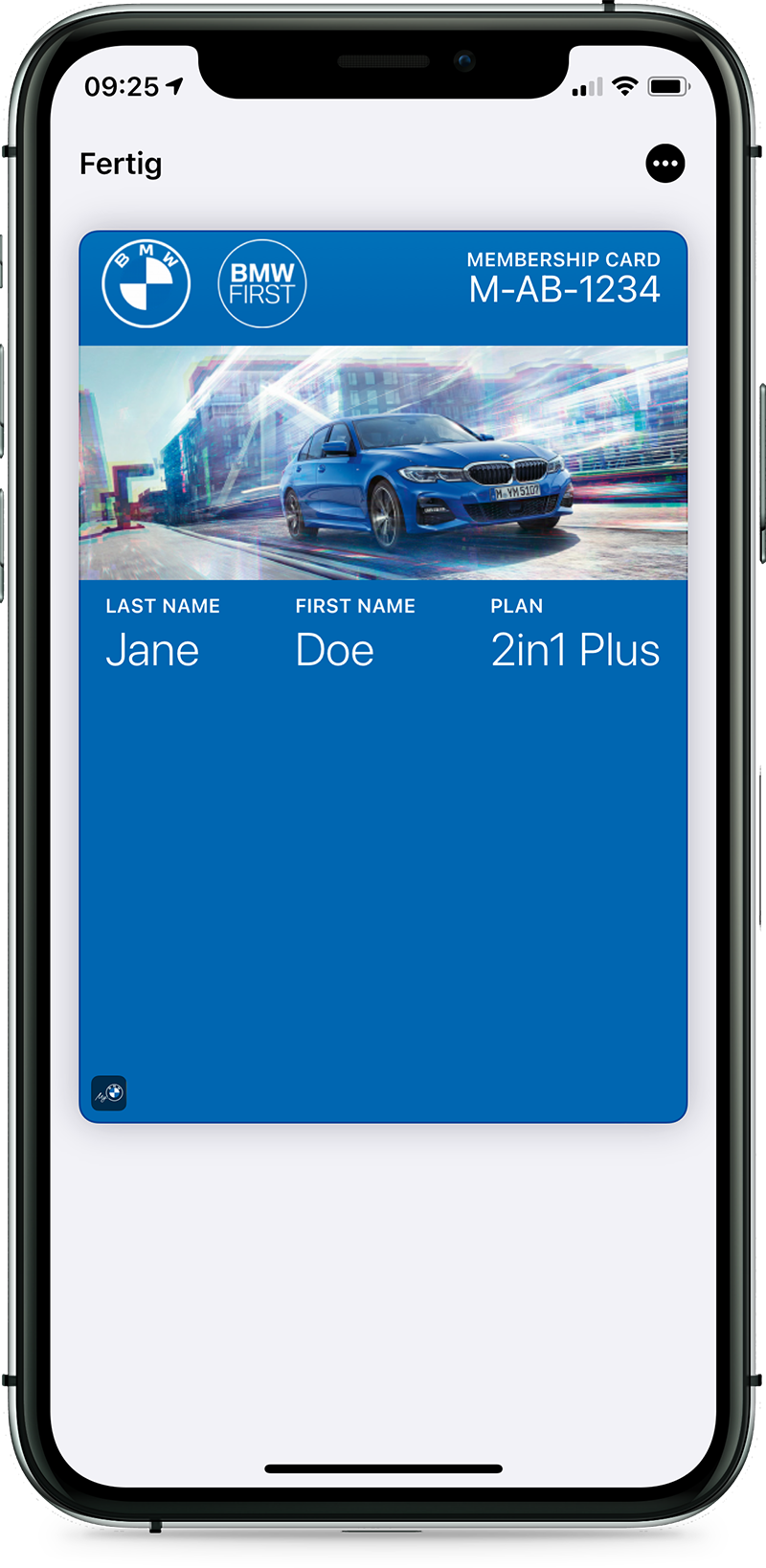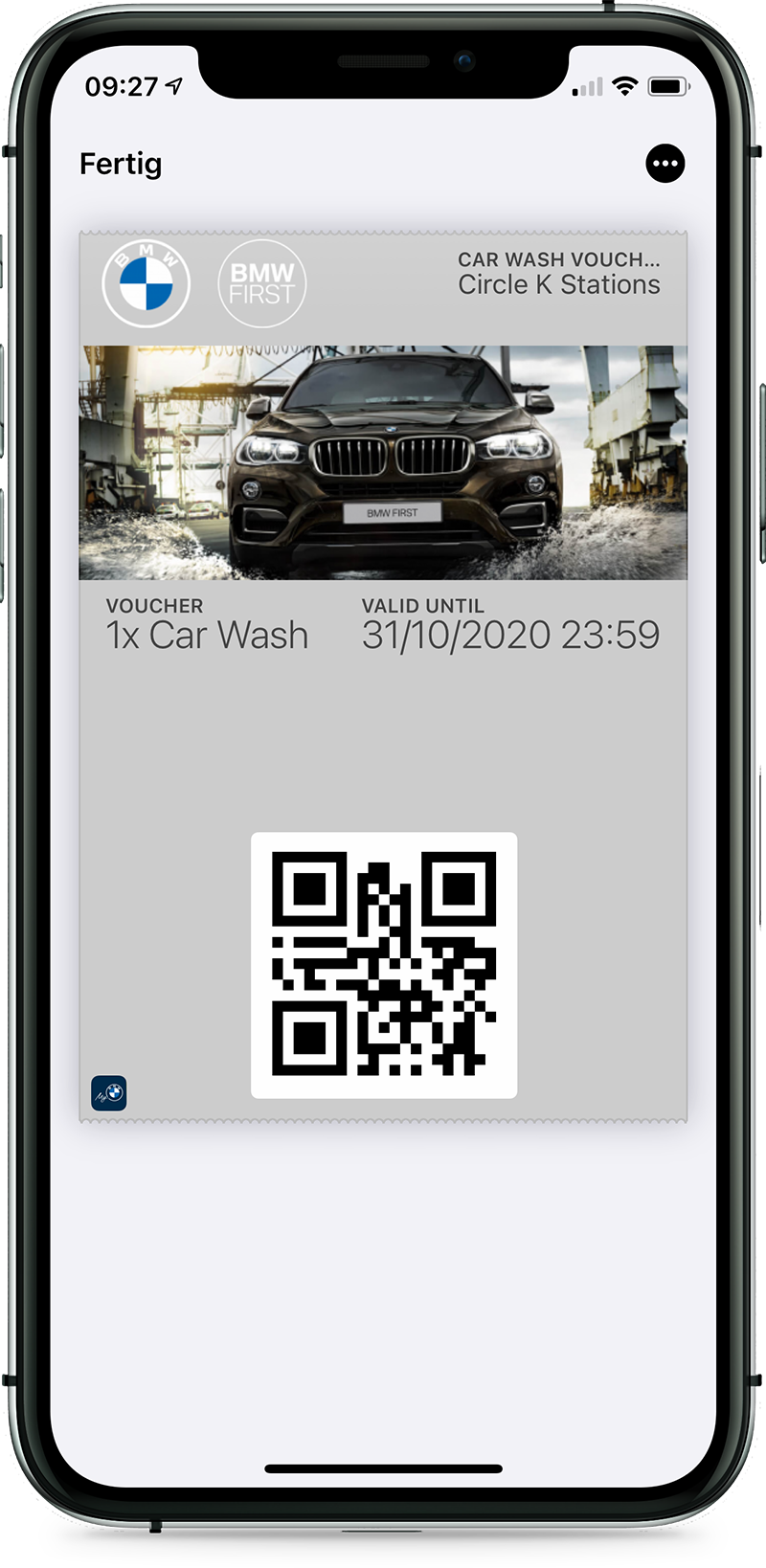 Want to start your own project?