WHY NOT Festival in Gothenburg, Sweden, uses Passcreator for Ticketing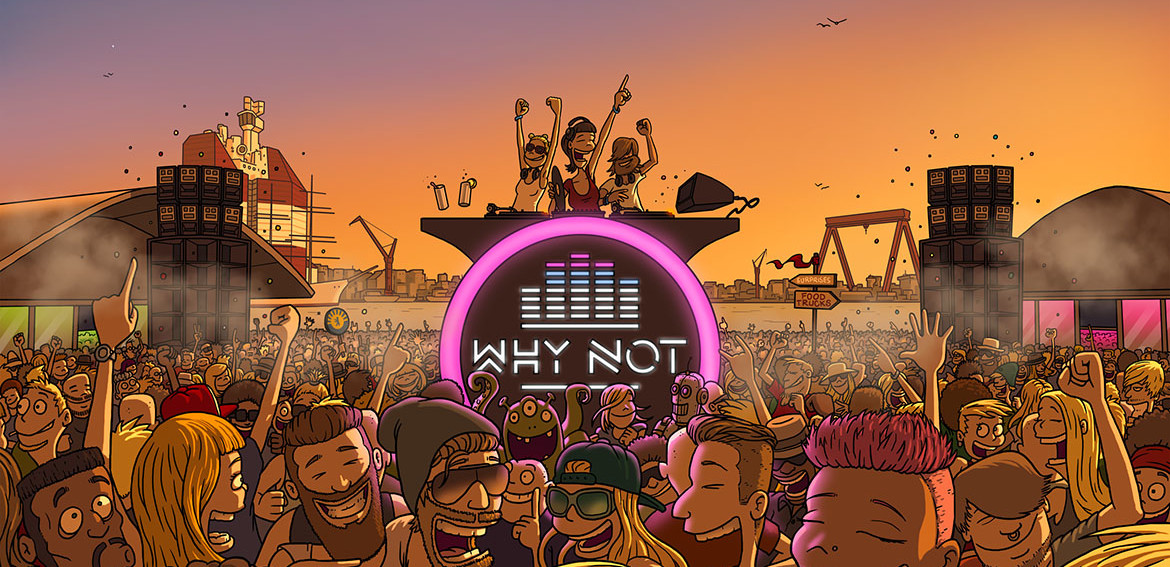 WHY NOT (www.whynot.dance) is a new festival in Gothenburg that has the goal to bring diversity to the Swedish music scene that is mostly known for its' pop music internationally. WHY NOT transformed the harbor into a two-day electronic dance music festival that took place for the first time on September 30th and October 1st 2016.
WHY NOT uses Passcreator for their ticketing process starting with pre-sales online, using payment via PayPal and Credit card. After the purchase the customer receives his ticket both via E-Mail or SMS directly on his Smartphone.
Once the Wallet pass is on the phone, WHY NOT is using Passcreator to keep their audience informed with Push Updates on lineup additions and raise anticipation amongst the visitors.
WHY NOT also has a strong emphasis on environmental issues and is therefore keeping the festival as clean as possible by reusing materials for the build-up, art and recycling in order "to save the world, it's the only one with beer!".
On the venue the Passcreator Companion App was used for ticket validation using it to scan the Wallet passes on the visitors phones.
WHY NOT drew about 2000 people to the Gothenburg habor and is considered a huge success.