Neos Conference 2017: Passcreator wins Neos CMS Award Silver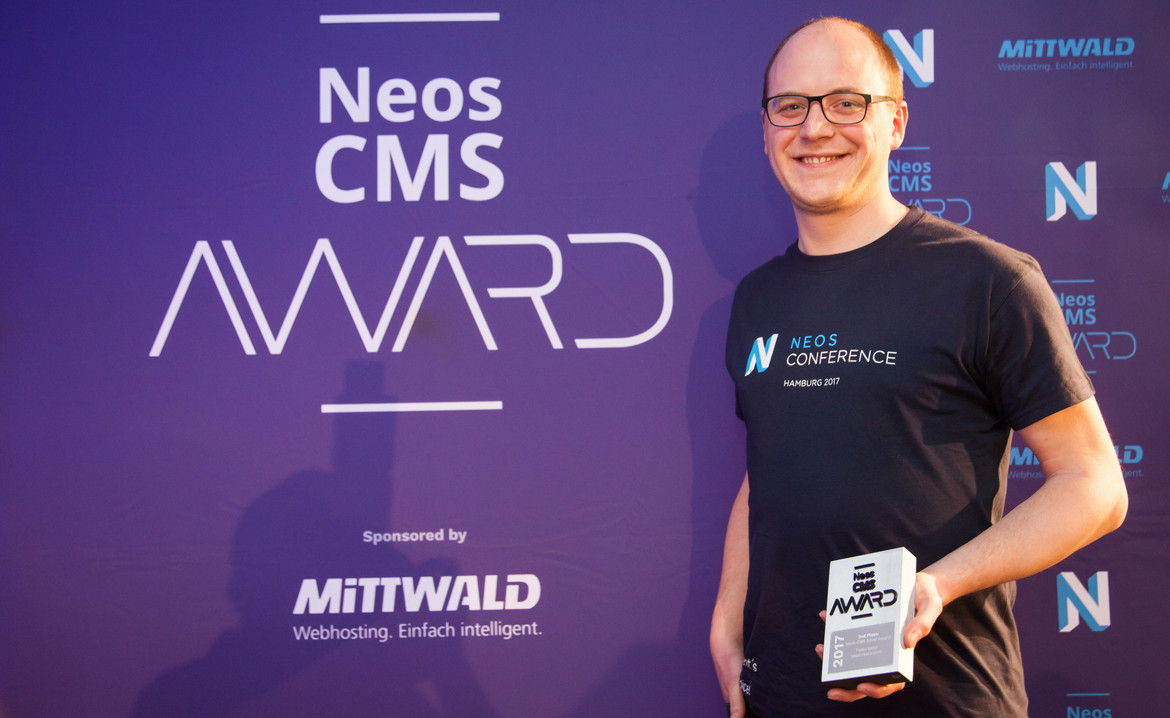 Neos CMS Award
At Neos Conference Passcreator won the Neos CMS Award Silver. Passcreator is using Flow from the very beginning, leveraging the advanced and future-proof capabilities as well as the excellent Security and Flexibility.
The Neos CMS Award recognizes outstanding projects based on Neos or Flow once a year. Neos is a Content Management System that convinces by its excellent usability. The PHP Framework Flow is the technical base of Neos and can be used to create stand-alone applications like Passcreator as well.
Congratulations to the other winners: 1&1 (1st Place - implemented by Sandstorm Media, netlogix and networkteam) and Meister (3rd Place - implemented by core4).
A Video of the Award can be found on Youtube:
Neos Conference
The two-day conference is the place to go for all Neos and Flow companies and people featuring interesting and inspiring talks as well as a lot of nice people that are shaping the positive mindset in the Neos Open Source project.
After Neos project-founder Robert Lemke talked about the last year of the Neos project the new Neos User Interface based on the React JavaScript Framework was one of the most important topics for us, since React will be the foundation of the Passcreator UI we're working on this year. Also Jordi Boggiano, developer of Open Source projects like composer an Monolog talked about "Maintaining an Open Source Project" which was both interesting and entertaining.
Alongside the talks another highligh were the Show Cases. Established brands like 1&1 and t3n.de are using Neos and Flow which shows that it became an estblished foundation for both small and big projects alike during the last years.
Passcreator founder David Sporer talked about the future Hosting Setup of Passcreator based on Docker and Kubernetes. A video of the talk is included below.
Neos Conference took place for the first time in Hamburg and is the successor of Inspiring Conference that has been organized by TechDivision for five years in Kolbermoor. The next Neos Conference will take place in Hamburg again on April 13th and 14th 2018. More info can be found on https://www.neos.io/events.html.
Passcreator: Our Journey To The Cloud
Neos Show Case: 1&1 Portal
Neos Show Case: t3n-Magazine