Use Wallet passes on iPhones
If you're using an iPhone the Wallet-App (Wallet has been named Passbook until iOS 9) is installed by default. To save your Wallet-Pass just tap on the "Add to Wallet"-Button.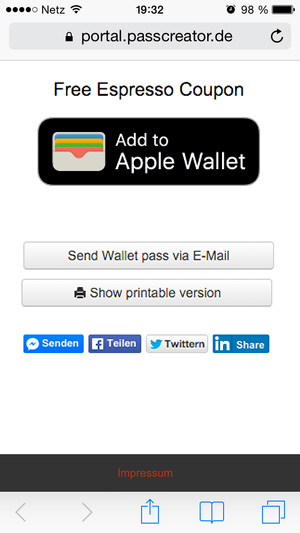 After you've tapped on the "Add to Wallet"-Badge the pass will be shown. To save the Pass in the Wallet-App just click on "Add".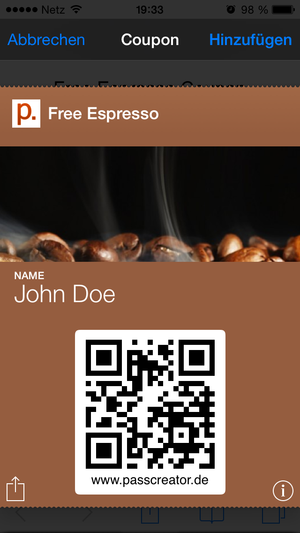 If you now open the Wallet app your pass will be shown as you can see in the Screenshot.
If your at the event or in the store just show them the Wallet pass on your iPhone.