Selling Wallet passes with Sofort banking
Back to support page
A prerequisite for selling Wallet passes with Sofort Banking is that you have a valid Passcreator account as well as a business account on sofort.com.
This tutorial explains how you can add Sofort Banking as payment provider on your Landingpage that you've created with Passcreator.
Set up a new Gateway project at sofort.com

To sell Wallet passes via Sofort Banking you need to set up a gateway project at sofort.com.
To do this log in with your account at sofort.com and click on "New project" in the menu on the left.
On the next page click on "Create SOFORT Gateway project".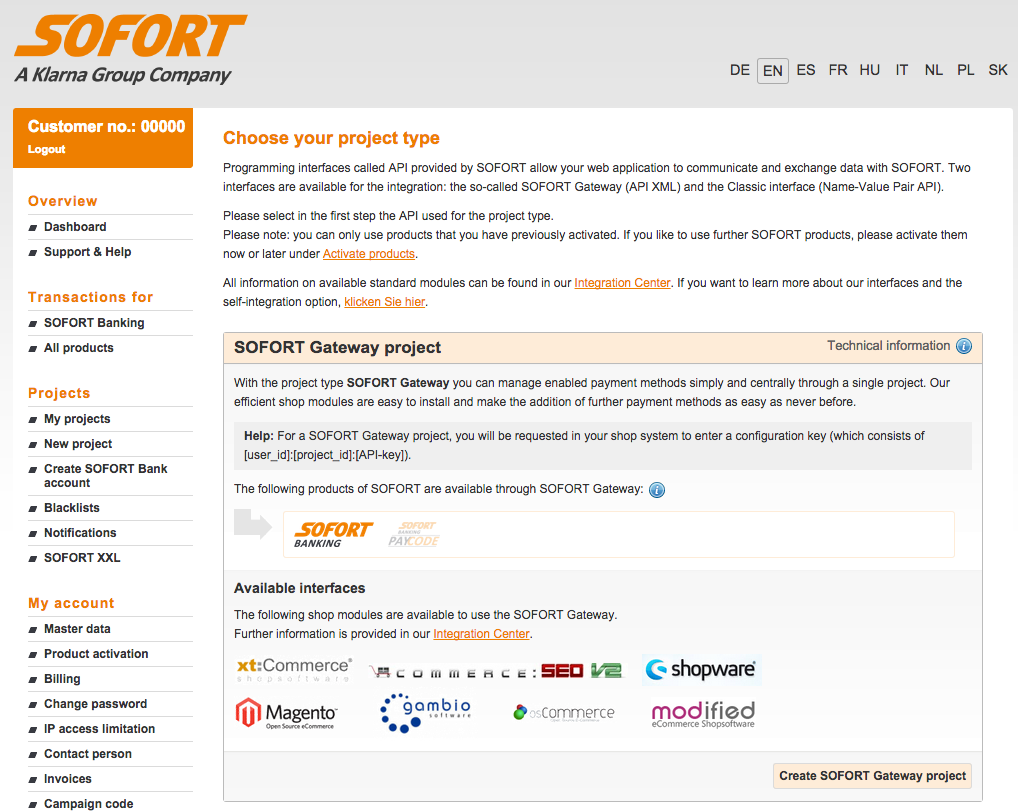 Setup project
Enter the data for your project.
It's important that you use the URL of the Landingpage you've created in Passcreator as Website for your project, e.g. https://portal.passcreator.de/l/yourname
You can leave the section "Settings for all payment methods" as it is.
Activate Sofort Banking as payment method.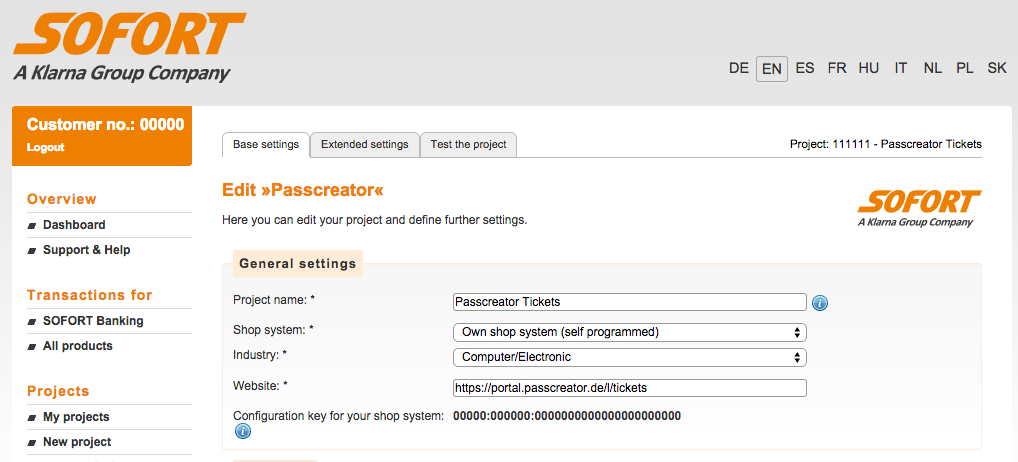 Copy configuration key
After you've created your project you can see a configuration key in the detail view of the project. Copy this key as you need it in the next step in Passcreator.
Edit the Landingpage where you want to use Sofort Banking as payment method.
Click on Sofort Banking in the Tab Payment and insert the configuration key that you've copied in step three.
After you enable the checkbox "Sofort Banking payment active" your customers can select on the Landingpage.
Please note that Sofort Banking will check your Landingpage before they enable the live mode of your project. This means that you need to activate the Landingpage so it can't be accessed without your Passcreator account and they also might need some time to do their checks.
Back to support page